Oil and Gas
The port of Castletownbere is ideal for oil companies to locate as it will cut the cost and time for service ships travelling from the proposed oil fields to port. There are other oil fields off the south west that can be serviced from Castletownbere which includes: Dunquin, Cuchulain ,Drombeg , Newgrange, Spanish Point, Mullen and Kiernan
Council back Castletownbere Port for oil and gas industry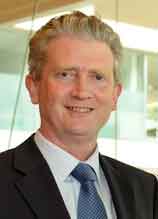 Martin Riordan, Cork County Council Manager
IrishExaminer.com - Tuesday, December 18, 2012

Council 'committed' to aiding oil exploration off south coast
By Sean O'Riordan - Monday, December 17, 2012
Cork County Council is committed to providing every infrastructure assistance possible to develop one of the country's largest fishing ports and aid companies intent on exploring for oil and gas off the south coast. County manager Martin Riordan, who gave the assurance, said he recognised there was great potential for oil and gas industries to exploit the natural resources under the sea bed and wanted to aid such economic activity in any way he could. He described as timely a plea from Cllr Jerry Sullivan for more support for undersea exploitation of natural resources. The Fine Gael councillor wants further input by the council into the development of the port at Castletownbere which, he insisted, could be a vital staging-post for future undersea exploration. "We will look at feasibility studies and interact with (exploration) companies," Mr Riordan said. Cllr Sullivan said while Castletownbere was first and foremost a fishing port and the largest for landing white fish in the country, it should also be looked at for fostering other industries. Earlier this year a €40m pier extension was opened at the deep water quay. "This quay makes Castletownbere ideal for the service of off-shore oil and gas industry. The port is well suited as it can reduce the cost and time travelling to Dunquin oil field as well as others including Cuchulan, Droumbeg, Newgrange and Spanish Point," the Eyeries-based councillor said. He maintained that Castletownbere has the additional advantage of being "the second safest natural harbour in the world, with seven miles of safe anchorage," making it ideal as a base for exploration companies. "Plans are already in place for an extra 1,000 metres of deep water quay, providing 18 metres of water at low tide. Cork County Council has already acknowledged the port as a service point, having stated so in the recent local area plans," Cllr O'Sullivan added. He said community groups, businesses, shipping companies, fishing organisations and politicians had all joined together to further promote the port. He was backed by Goleen-based Cllr Dermot Sheehan who said plans to create a larger deep water quay would increase the port's capabilities.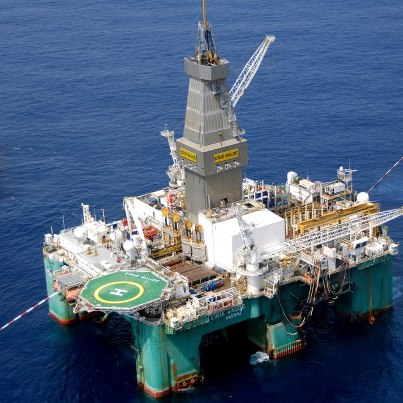 Eirik Raude oil rig
The Rig is going to drilling 150 miles west of Castletownbere in the spring of 2013 on the Dunquin oil field.
Eirik Raude was completed in 2002 as a fifth-generation semi-submersible drilling unit built to the Bingo 9000 design. The hull was constructed at the Dalian New Shipyard in China, with outfitting in the US by Friede Goldman Offshore and in Canada by Irving Shipyard of Halifax.

This rig is designed to carry out drilling operations in water depths down to 10 000 feet. Eirik Raude remains stable in harsh weather conditions owing to its superior motion characteristics and advanced dynamic positioning systems.


Oil companies
In 2011 the first oil ship to used Castletownbere port was the Neptune.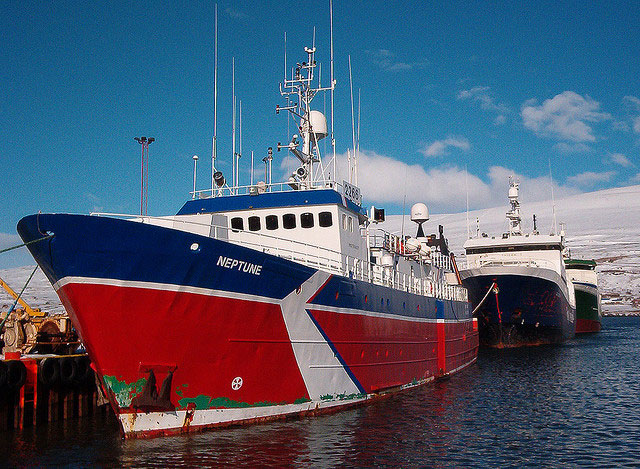 The Neptune was carrying out survey work along the south west coast. The port is ideally position service the oil companies, which have planned to drill along the West Cork, Kerry, Clare coast line in the next few years
Map of gas and oil blocks off the West Coast of Ireland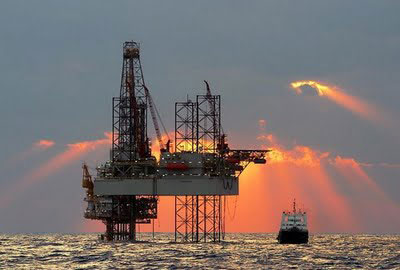 Dinish Island
The island has 40 acres of a industrial park, long side the new deep water berth. The park is ideally located for more fish processing units, storage for oil companies, or other industry