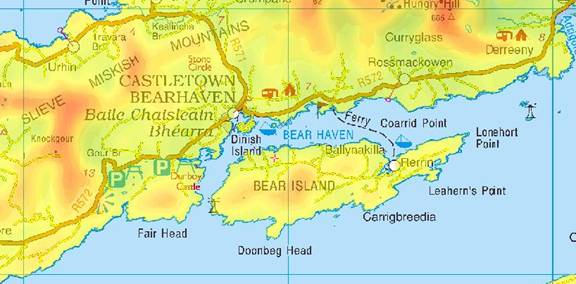 Castletownbere port is located on the south side of the Beara Peninsula in West Cork on South West coast of Ireland. The port has an inner harbour in which the town of Castletownbere is built around. The outer harbour is called Berehaven which was an old British navy port up to 1938. Berehaven harbour is the second most safest natural harbour in the world, with seven miles of safe anchorage. Castletownbere Port, is located in the south west coast of Ireland on the Beara Peninsula. The port of Castletownbere/ Berehaven has two entrances, east and west side of Bere Island. The east entrance is more suitable for larger vessels and entering in bad weather conditions.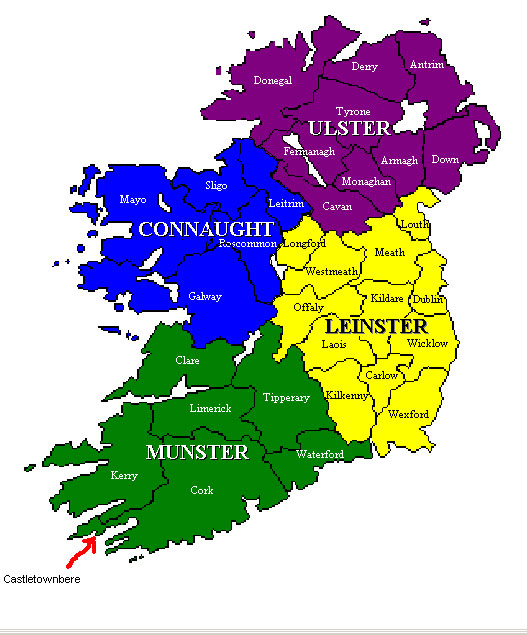 Location
West Entrance
Lat N 51.36.8"
Long W 009.55.5"
East Entrance
Lat N 51.38.7
Long W 009.45.2
Chart number 1840 The
Dept of Berehaven Harbour is from 30m at the east entrance to 15m at the back of Dinish Island.
Castletownbere /Inner harbour
Dinish Island
250 metres of quay with 8.5 metres at low tide.
Town pier
240metres of quay with 4.5 metres at low tide
The Channel
The depth in the channel is 6.5 metres at low water and dredged to a width of 40 metre
Contact